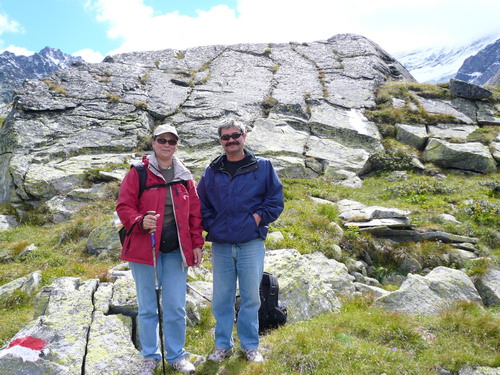 Why exactly GITT (putty[1])? In 1990 a wonderful autumn day found me and my spouse walking in the Botanical Gardens of Budapest. We were pondering over what to call our new interpreting and translating company when suddenly Zsuzsa, "armed" with her scant knowledge of English, came up with the idea of naming it GITT General Partnership, GITT being an acronym for Guiding, Interpreting, Teaching and Translating – services we had been rendering even before, actually. Before long the idea got translated into deeds, and we have been chewing the putty (see the same footnote) ever since. Thanks to the privatisation wave unfolding in the new Hungarian market economy at that time, soon after start-up English and Russian assignments were just streaming in. Later on, however, the love of the Swedish landscape, Swedish gymnastics, Swedish culture, Swedish mentality, the Swedish social model and Swedish meatballs prompted us to start enhancing our Swedish business line, as well. I think we can rightly regard ourselves as "omnivorous" because our tasks so far have encompassed the widest possible range of subjects, starting from steel casting, through boar taint to the issues of national minorities.
Being a professional guide, it is my partner, who besides taking care of our company's administrative matters, invites our foreign business partners for city tours and gastronomic events in Budapest and elsewhere in Hungary.
We never set our prices before sorting out our customers' requirements.
DATA SHEET
Company:

GITT KKT Tolmács-fordító Közkereseti Társaság

(Interpreting and Translating General Partnership)

Year of foundation:

1991

Seat:

H-2097 Pilisborosjenő, Malom Dűlő 2614

Members:

Karczag Endre, Herédi Zsuzsanna

Co. Reg. No.:

01-03-020778

Tax No.:

28256874-3-13

IBAN:

HU92 11701004-20133188-00000000

SWIFT:

OTPVHUHB
Curriculum Vitae